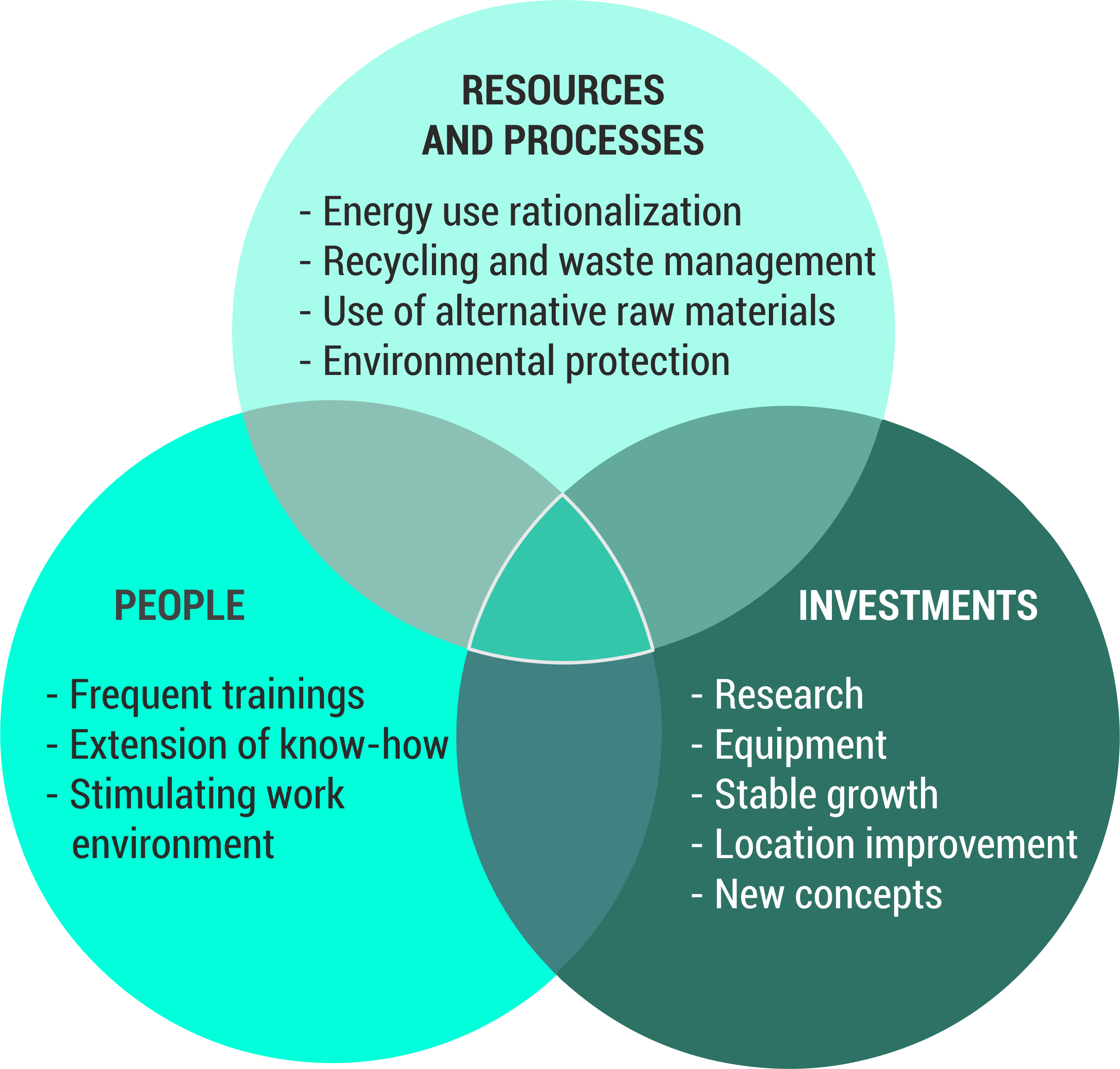 Sustainability
We understand that corporate activities, especially in chemical industry require that we assume social, ecological, and economical responsibility.

We have incorporated that responsibility into the very foundations of our company.

Raising our awareness of the complexity of the relation between humans and nature will secure successful business and will safeguard our bright future.

We identified three principal areas that enable us to optimize sustainability and production in real-time.